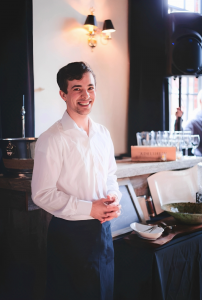 In 2014, some local fine dining, banquet, and catering servers got together and saw a problem. They asked themselves, "Where do people go to find service staff for their private parties if they have their own food and drink?" The answers we got back varied from hiring a temp agency to visiting a restaurant and finding the nicest waiter/bartender and asking if they do private parties. We found that's is hardly a surefire way to get experienced and professional staff for a private event. So, we created The Waitstaff Team. 
Our mission is to provided a quality service that connects customers to professional and experience service staff for all of their forceable event needs.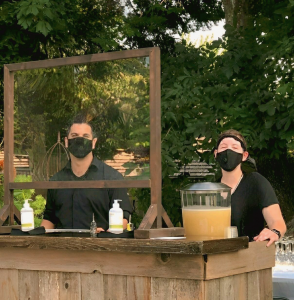 The Waitstaff Team (TWST) started off as a small collection of 10 independent bartenders and servers and has blossomed into a company employing over 90 skilled service staff members who meet the highest customer service standards of event hospitality, the food industry, and the bar industry.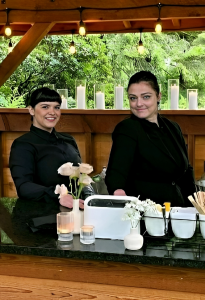 Our team weathered the unforeseen hardships of 2020, responding with compassion and understanding as the event–planning world came to a halt. In 2021 we returned with full force as we employed a record number of waitstaff, and overcame the uncertainties of event hosting post-COVID lockdown. 
Now in 2023, we continue to raise the bar for event service standards in NW Oregon and SW Washington. As our team sets an unmatched precedent for customer service, event experience, and mastery of food and drink service. We continue to show our commitment to our customers by going above and beyond to make their important moments that much more special. 
The WaitStaff Team (TWST) is dedicated to our amazing team and to our spectacular clients. We recognize and celebrate that our brand and reputation were started and are continually upheld by our talented staff. We strive to give each customer personalized service and an unforgettable experience! 
The WaitStaff Team – Team-centered – Customer focused